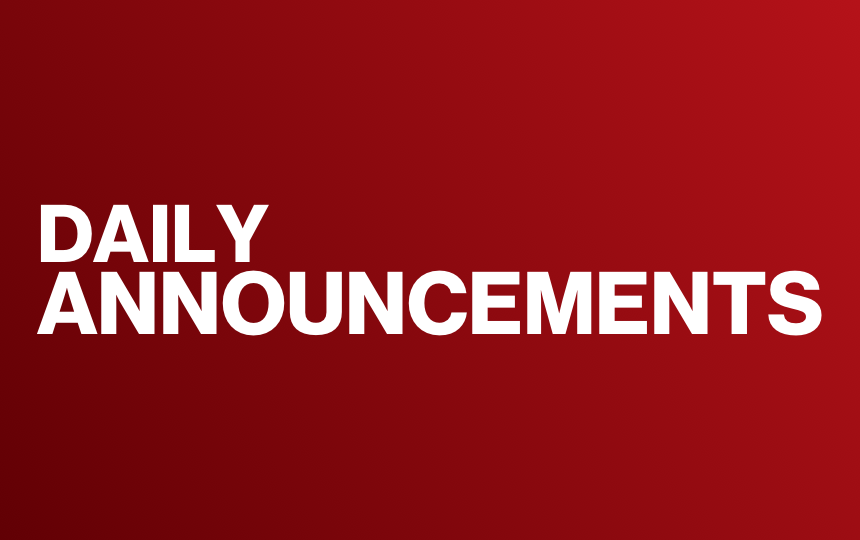 Announcements October 24, 2019
Melanie Horstman
Friday, October 25, 2019
ANNOUNCEMENTS
THURSDAY, OCTOBER 24, 2019
Attention FFA members: If you signed up for FFA Dodgeball you can come in to the Ag room any day this week after school to decorate your shirts.
FFA Dodgeball will now be in the old high school gym tonight at 6:30.
There is a Quiz Bowl meeting in Mrs. Adams' room during lunch today.
Today's Lunch:Cardinal Pack or Grilled Cheese, Creamy Tomato Soup, and Honey Glazed Carrots. Friday's Breakfast: Colby Cheese Omelet. Friday's Lunch: Cheesy Garlic French Bread Pizza or Taco Pizza, and Broccoli.
HAPPY BIRTHDAY TO SAMUEL CRENSHAW AND CAMERON WILCOX!
BE RESPECTFUL, RESPONSIBLE, PRODUCTIVE & SAFE.