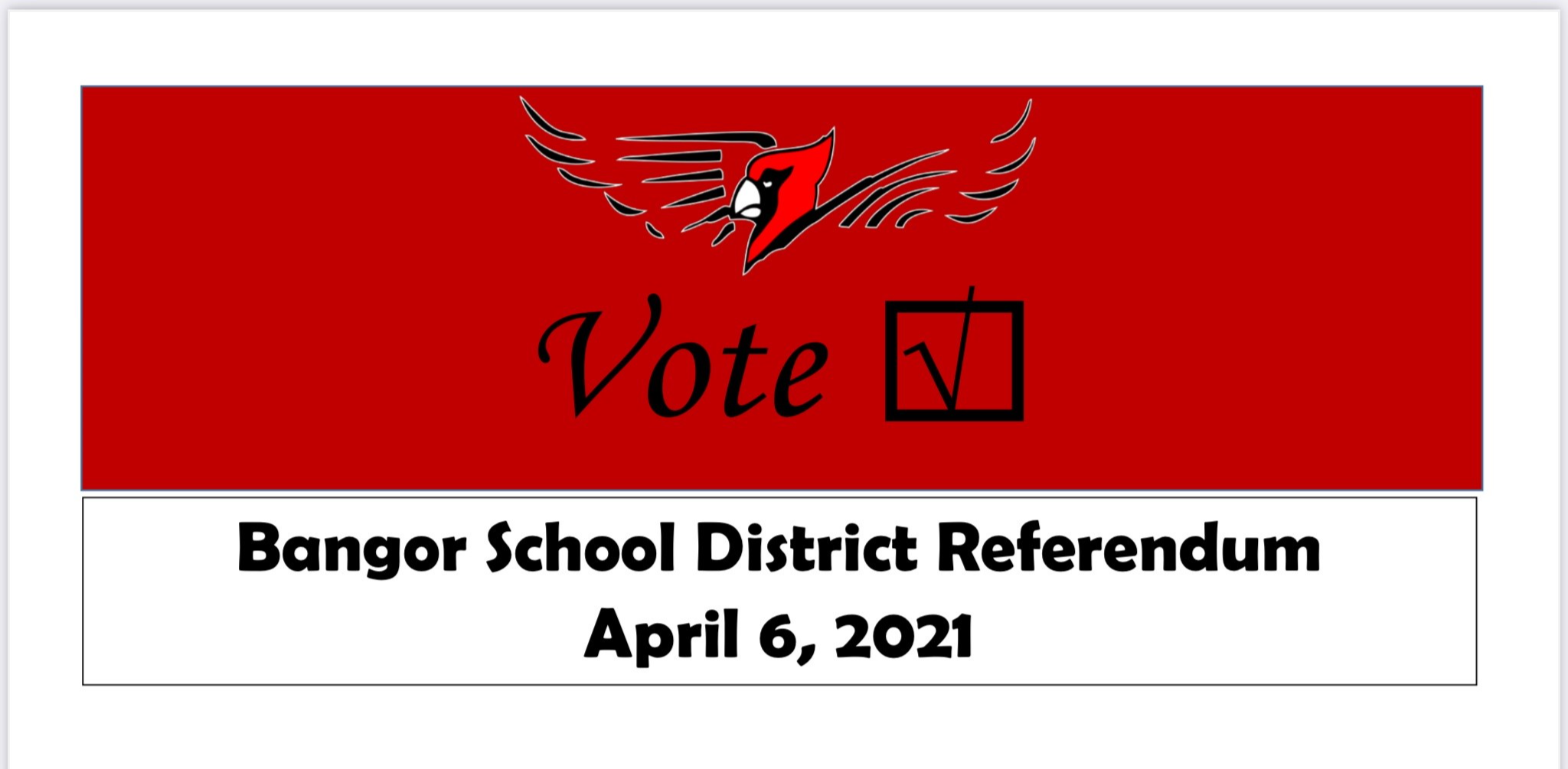 2022-25 Operational Referendum
Dear Bangor Community:
2021-22 is the last year of a three-year operating referendum passed by the community in 2019. Due to no general election in November 2021, the Board of Education decided to run the referendum vote on April 6, 2021. A successful referendum gives the Board permission to exceed the state-imposed revenue limit on school funding.
In deciding the future of our school district, the Board of Education and Administration discussed the needs of our students in terms of programming, services and offerings and decided to ask the Bangor Community for permission to exceed the state revenue limit for three additional years. The alternative to the choice to go to referendum was to cut $900,000 per year for the next three years from the District's operating budget.
The ballot question will read:
Shall the School District of Bangor, La Crosse and Monroe Counties, Wisconsin be authorized to exceed the revenue limit specified in Section 121.91, Wisconsin Statutes, by $900,000 for the 2022-23 school year; by $900,000 for the 2023-2024 school year; and by $900,000 for the 2024-2025 school year, for non-recurring purposes?
If successful, the money will go to continue student programs, services, offerings, and to maintain facilities.
A failed referendum would mean cuts to student programming, services, and offerings, and deferred maintenance of facilities.
For more information please call David Brokopp, Superintendent at 608-486-5202 or email: dbrokopp@bangorsd.net.
Thank you.