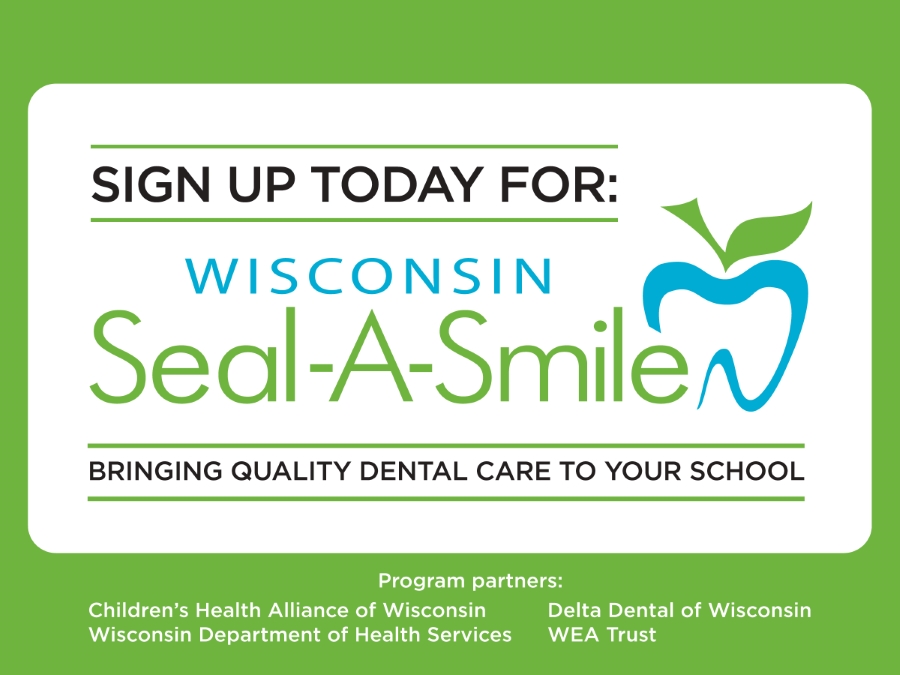 LA CROSSE COUNTY SEAL-A-SMILE PROGRAM
La Crosse County Seal-A-Smile is a school-based preventative dental sealant program for children in 2nd grade. The program includes oral health education, an oral screening, fluoride varnish, and sealant application. The program is administered by the La Crosse County Health Department. If you have further questions about the program, please contact Charity Kocimski at (608) 785-9839.
If you have a child in 2nd grade and would like to sign your child up for the program, please complete the following consent form and return to the school office. Blank forms will also be available in the school office.