The B-Club is holding a Chili Supper fundraiser to raise funds for toys and gift cards for children and families at Gundersen and Mayo hospitals for the holiday season. Join us on Thursday, December 1 from 5-7:30.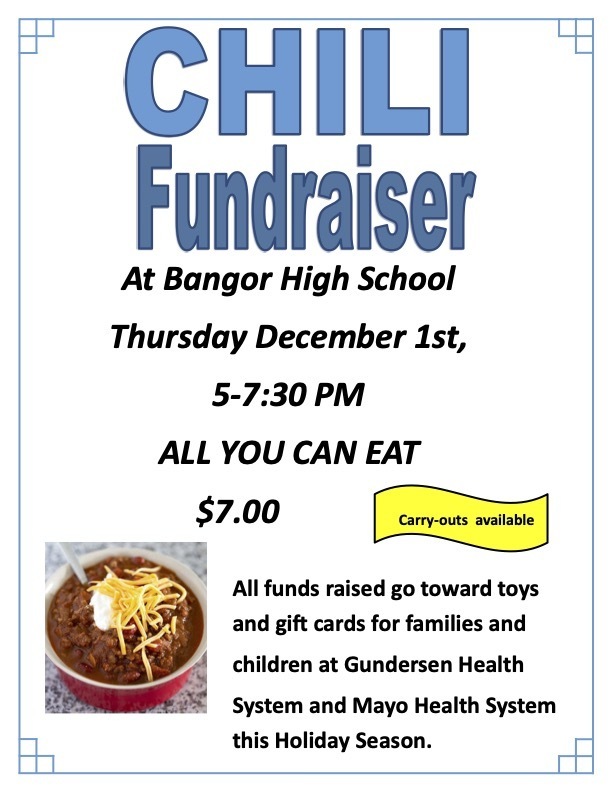 MS/HS lost and found is overflowing. Parents, do you recognize anything? Let us and your students know so they can be reunited.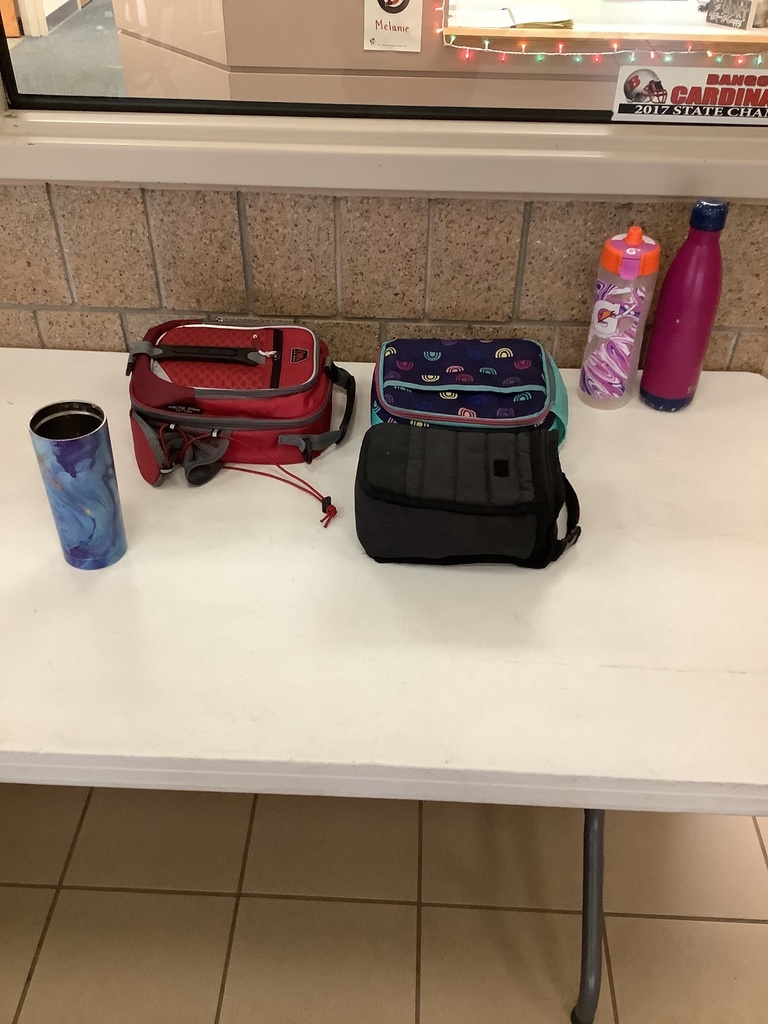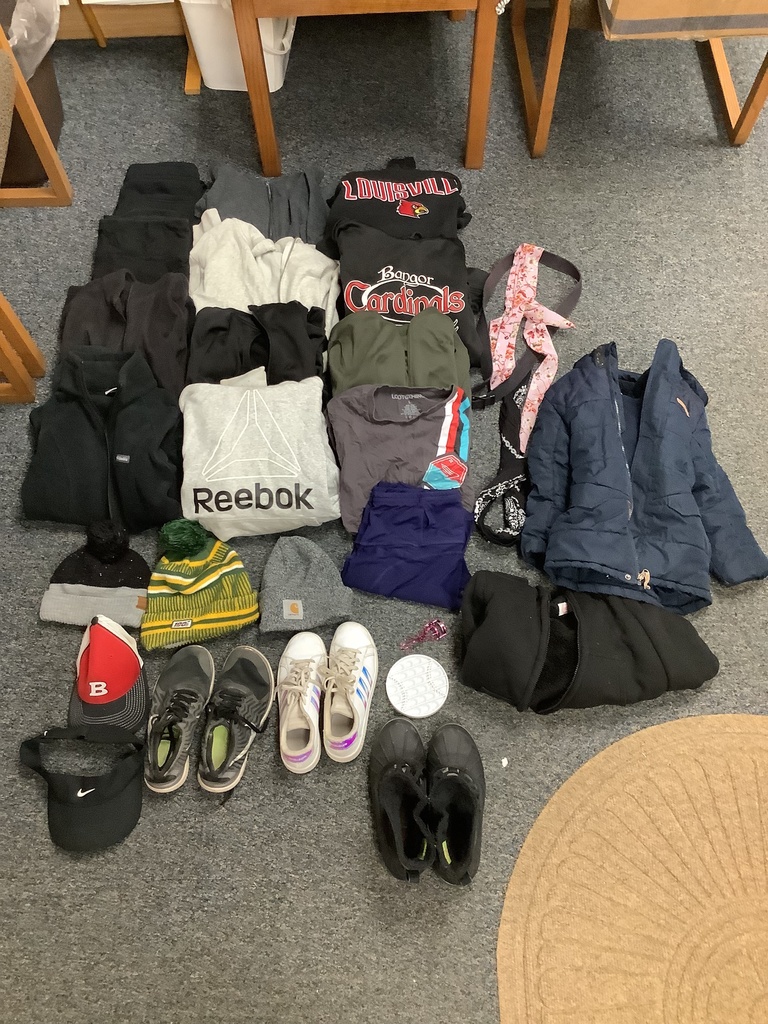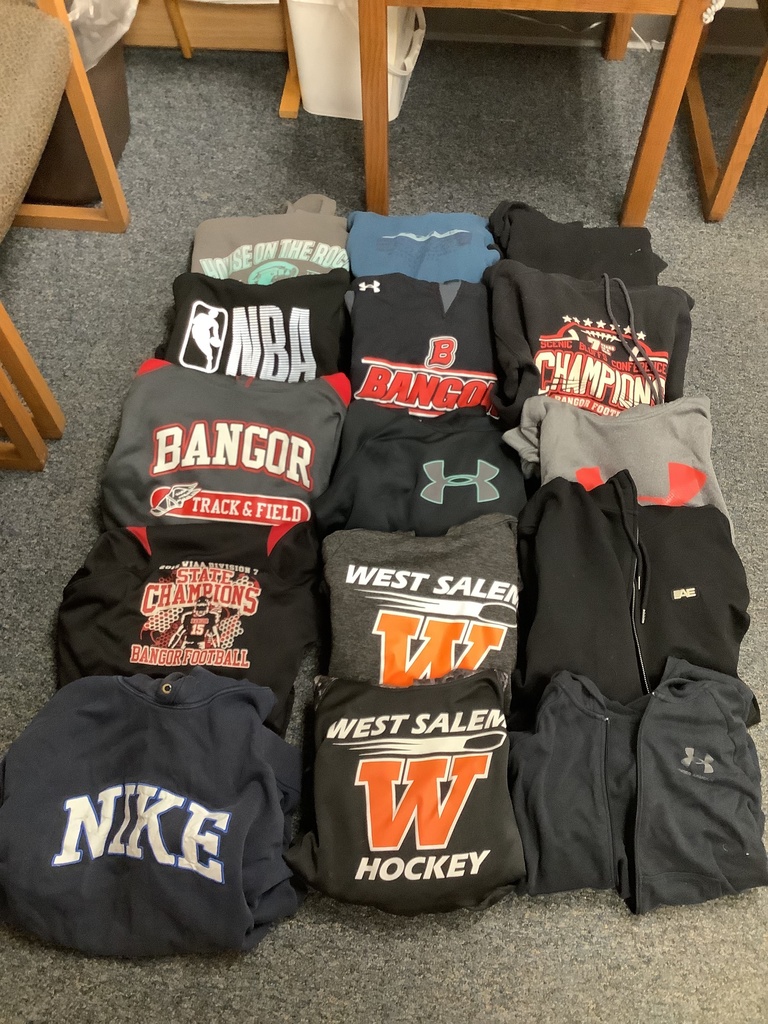 Mrs Olson's Advanced Art students went to RBI in Bangor. Students taught and helped the residents with various craft projects: decorative corn, turkey magnets, and terracotta pot snowman.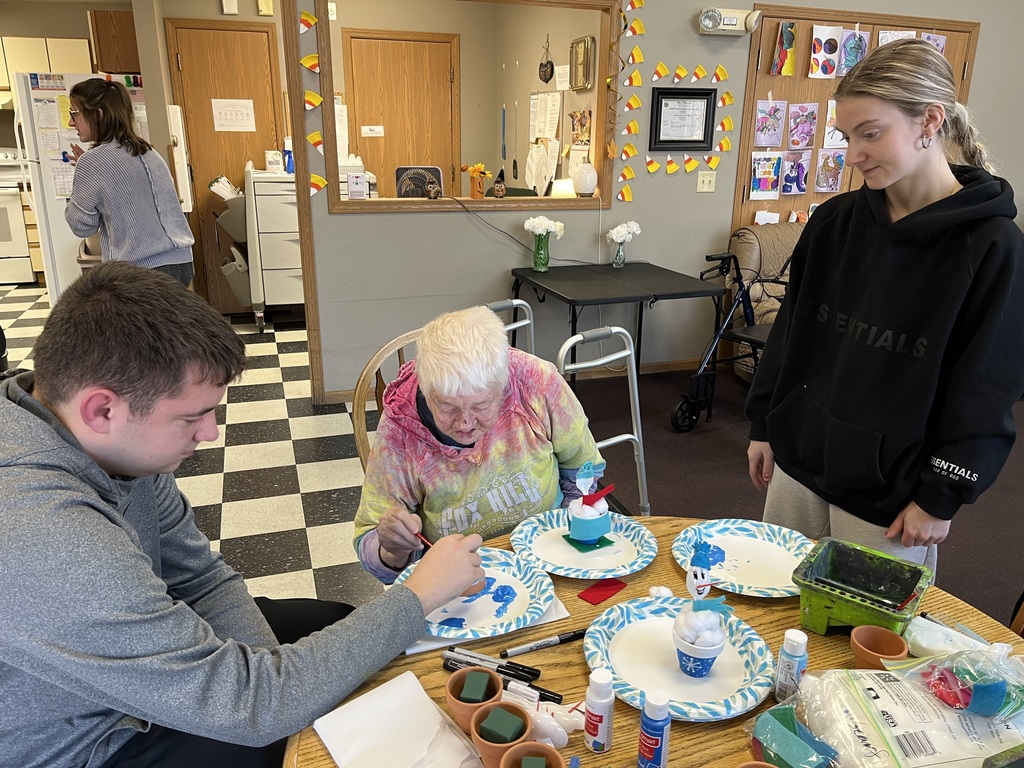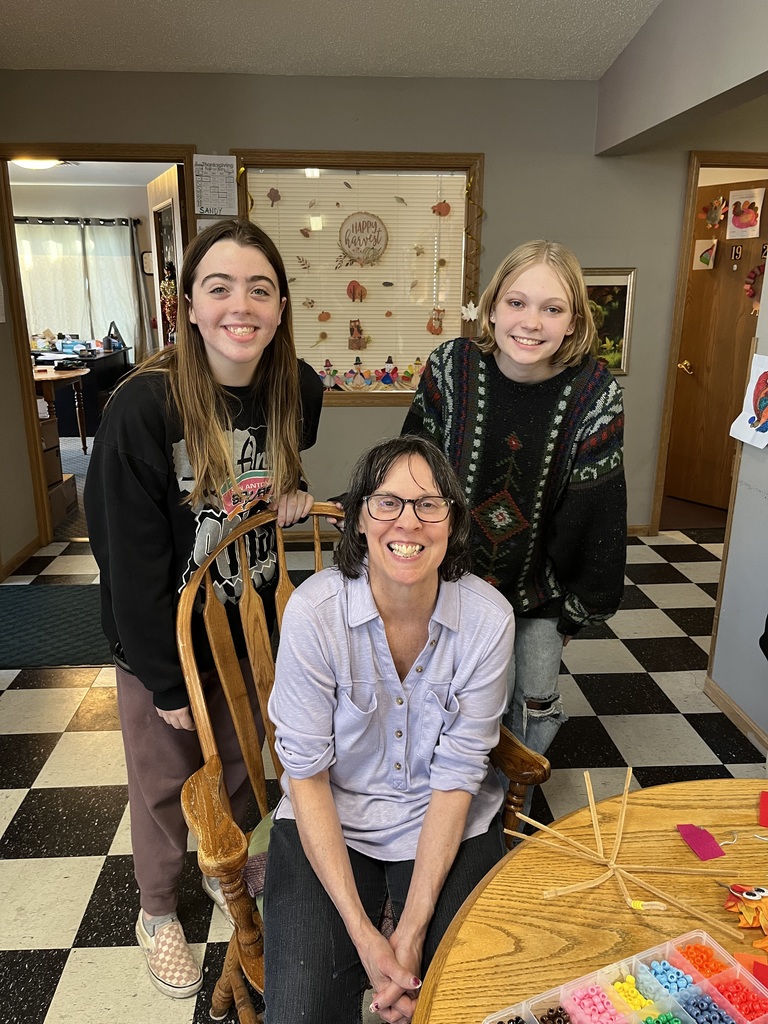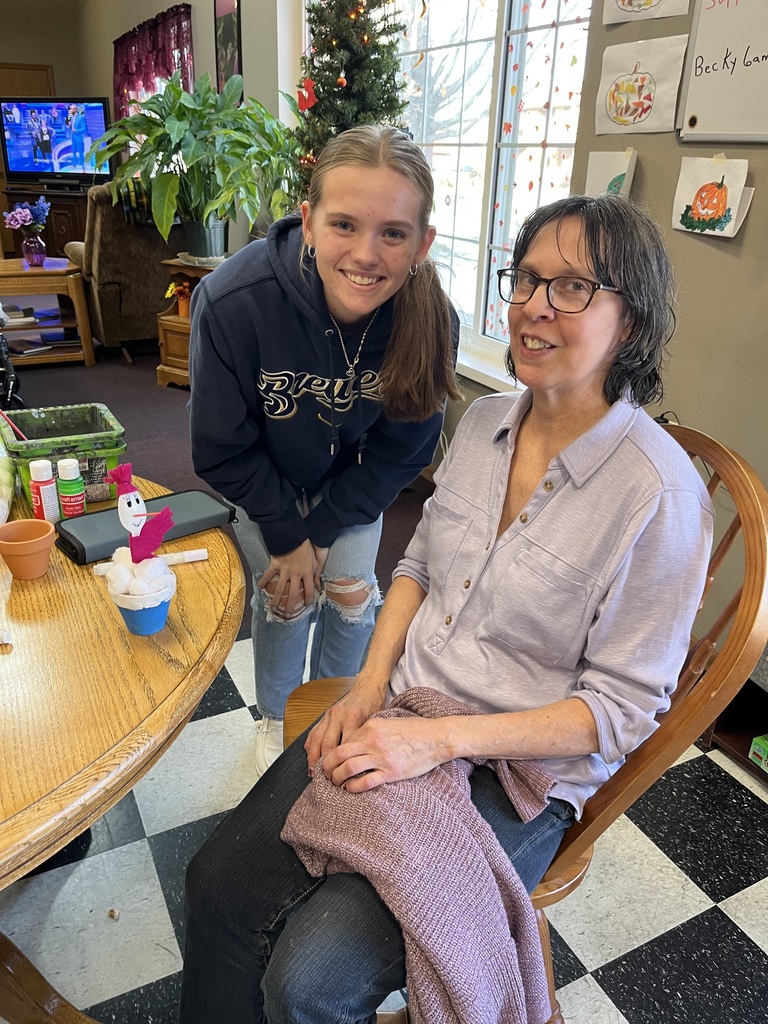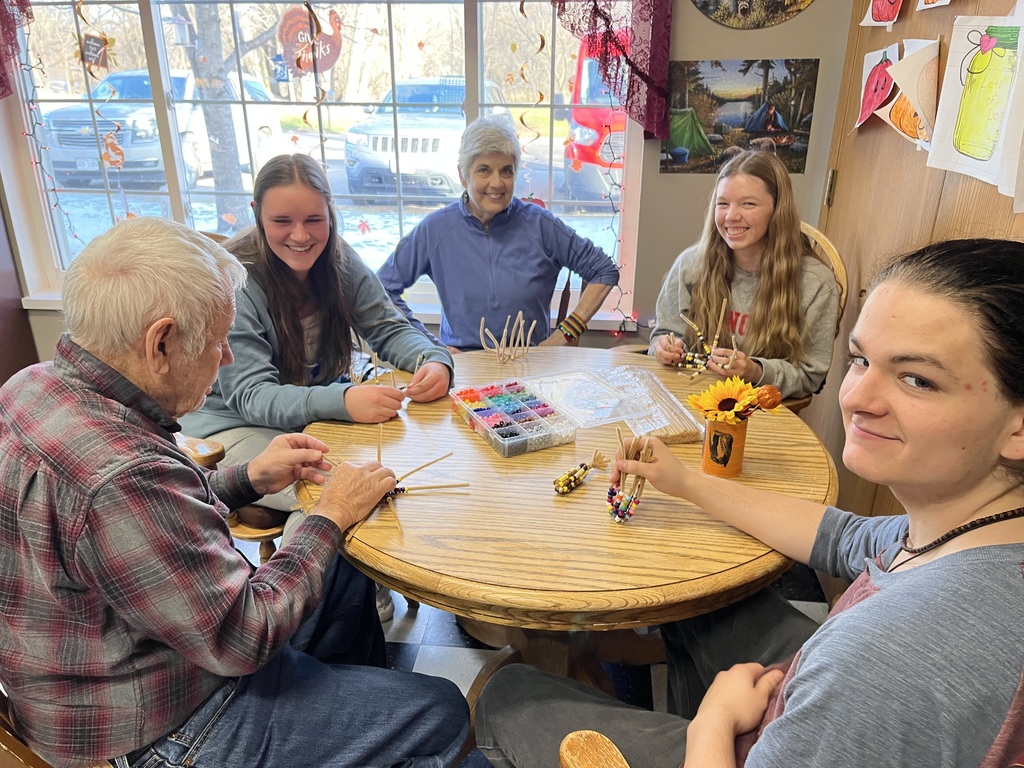 Mrs. Olson's Ceramic/3D Sculpture class used paper to construct Architectural models. Students were given a name for their building and then had to create a design to show their interpretation of the name.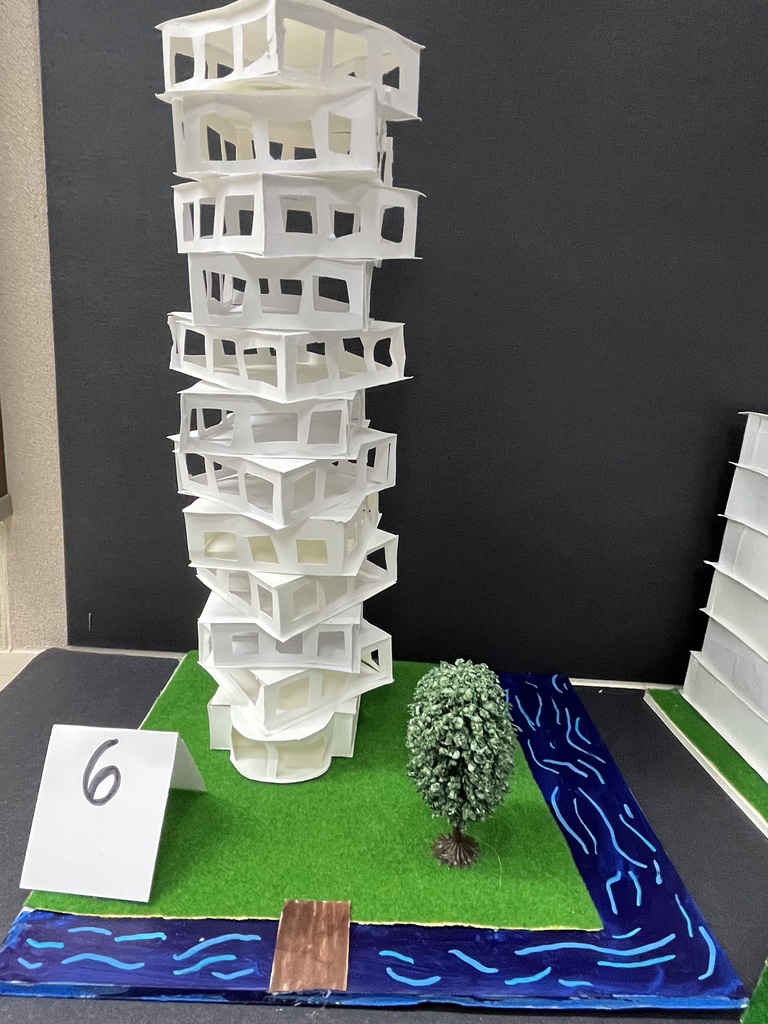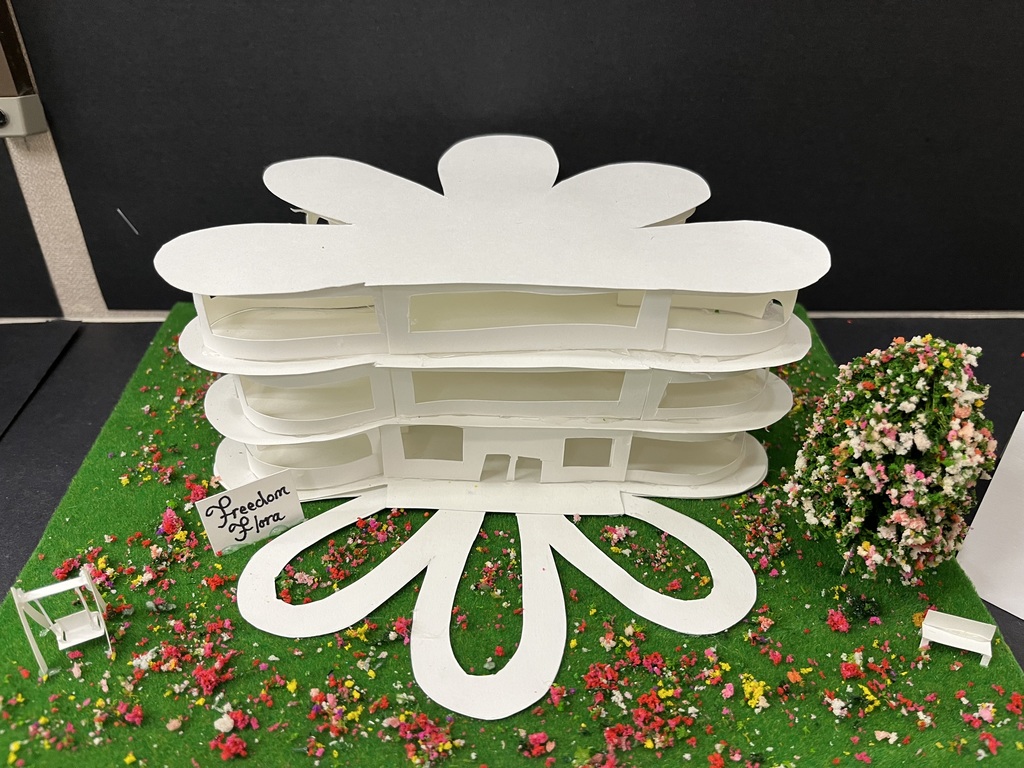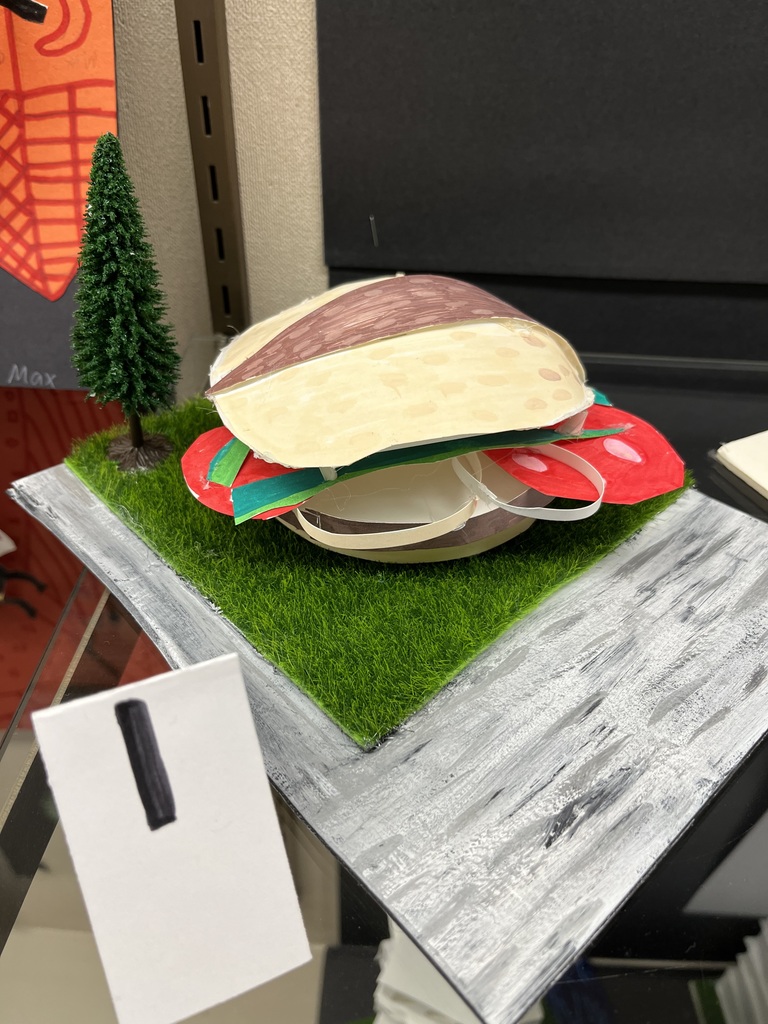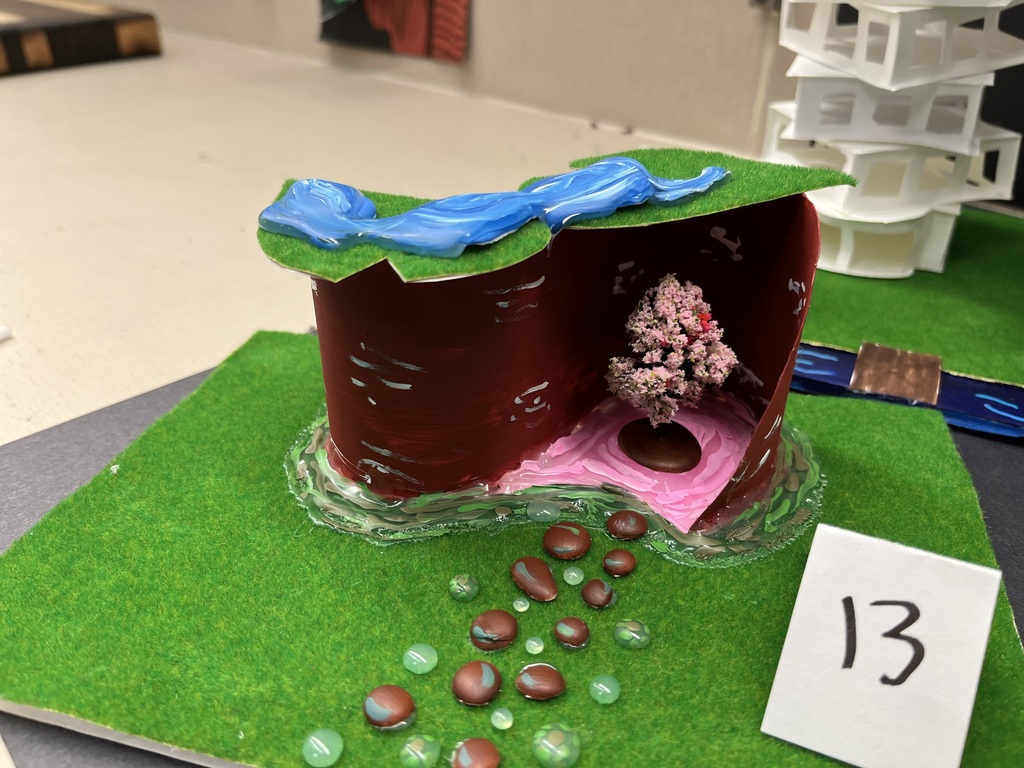 Abstract #s and Animals Beyond the Border are on display at Farmers State Bank, a branch of River Bank in Bangor. These two projects were done by 7th and 8th grade artists using watercolor pencils and ink.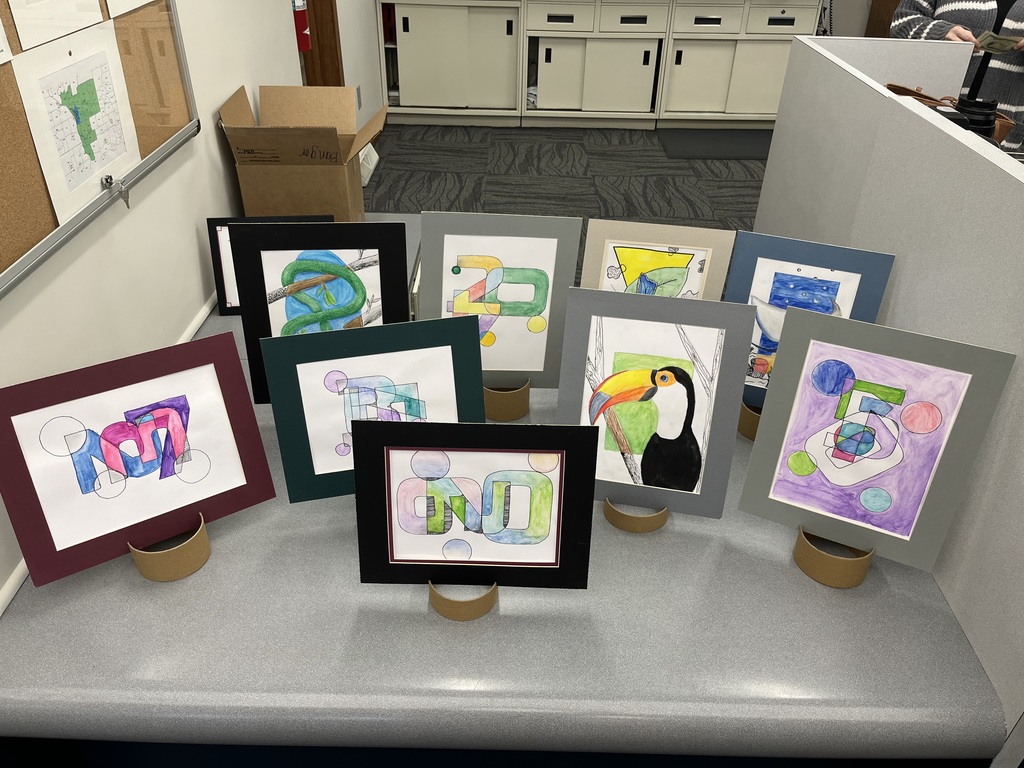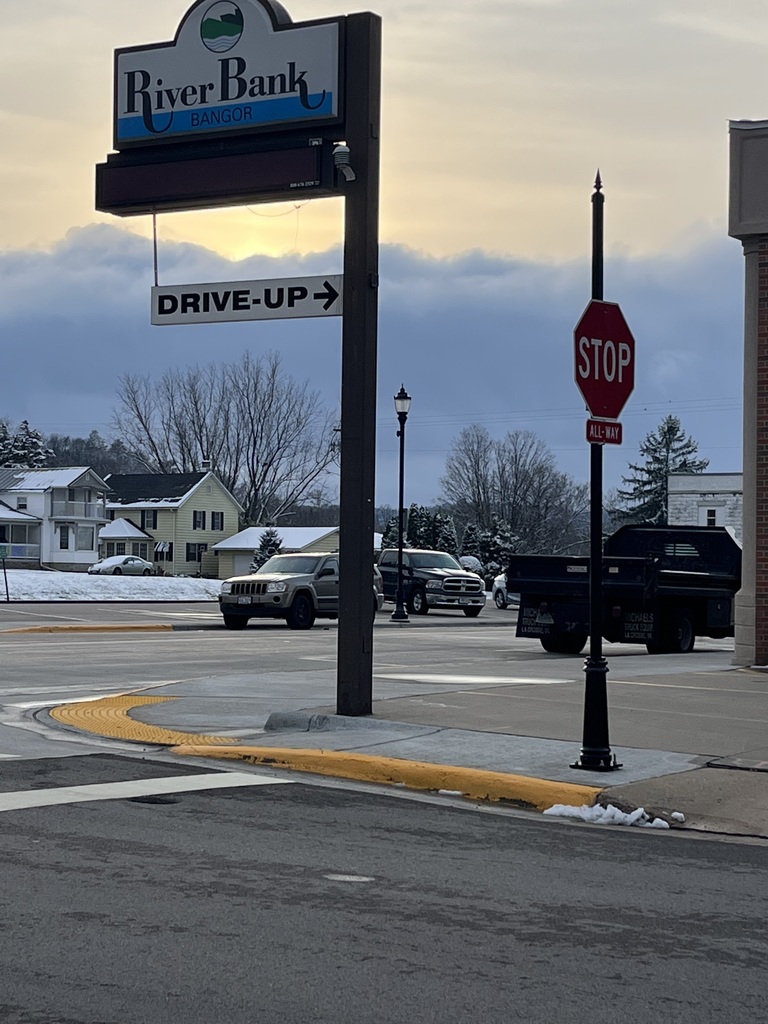 The 1st Quarter PBIS Students of the Quarter for Middle and High School are: 6th Grade - Kenli Gollnick (daughter of Matthew and Rebecca Gollnick) 7th Grade - Sawyer Jacobson (son of Chad and Jessica Jacobson) 8th Grade - Grace Giraud (daughter of Nick and Kelsey Giraud) 9th Grade - Amelia Brokopp (daughter of David and Crystal Brokopp) 10th Grade - Isaiah Flick (son of Joshua and Jessica Flick) 11th Grade - David Sampson (son of Dan and Lisa Sampson) 12th Grade - Olivia Schroeder (daughter of Sarah Hackensmith)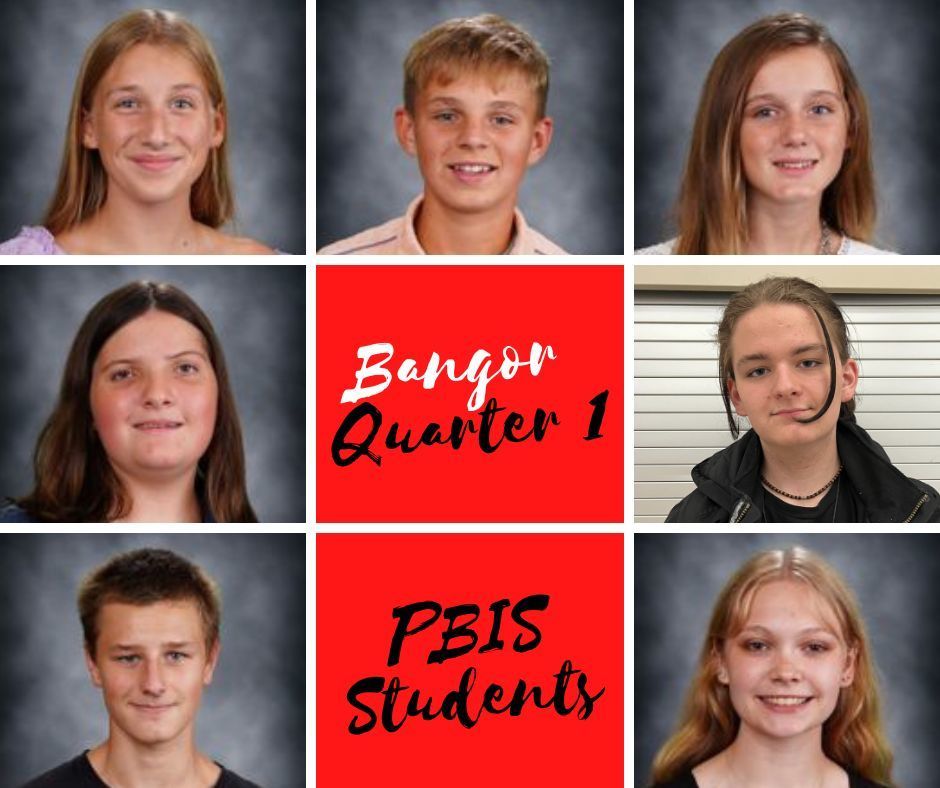 Join us this weekend for some Freaky Fun as Bangor Middle/High School presents Freaky Friday the Musical!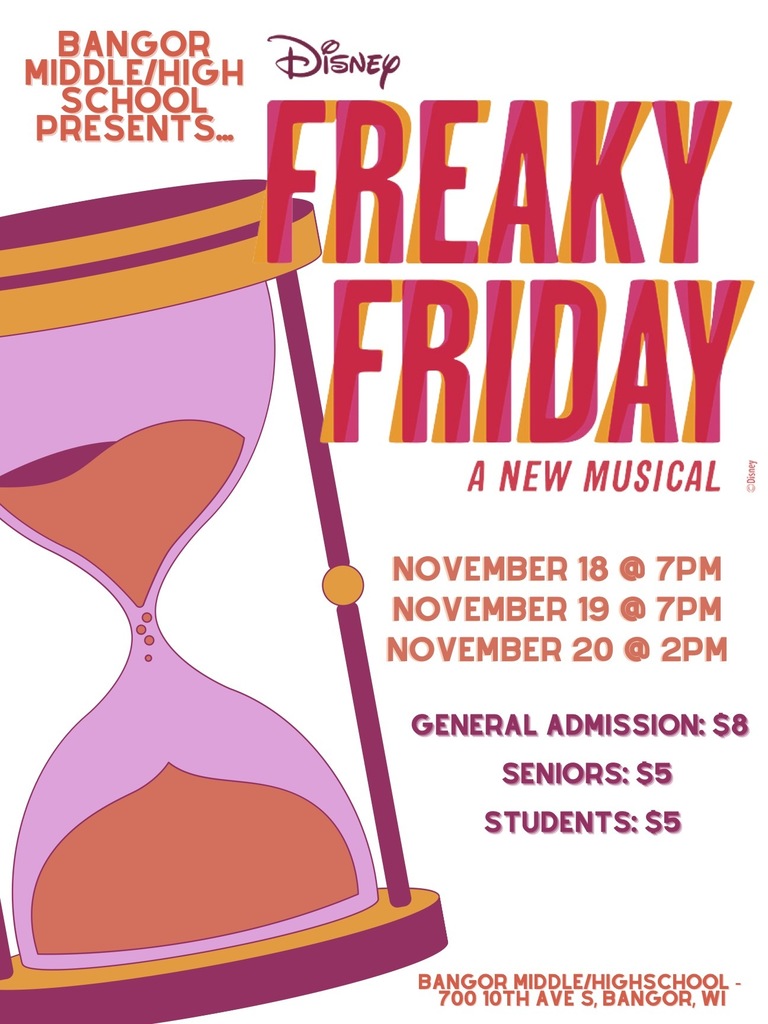 Beets are the Harvest of the Month for December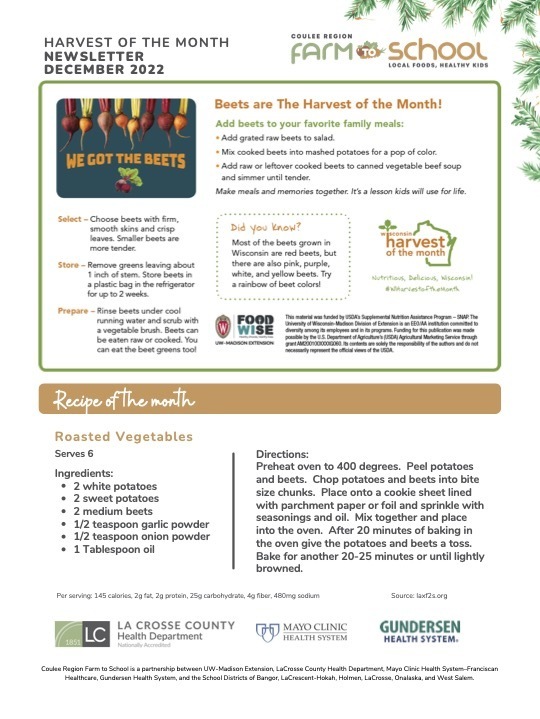 Thank you to the Bangor/Burns Fire Department Family Auxiliary for donating several pair of new boots to our school. These boots are available to Bangor Elementary families, simply swing by the school and check out what we have.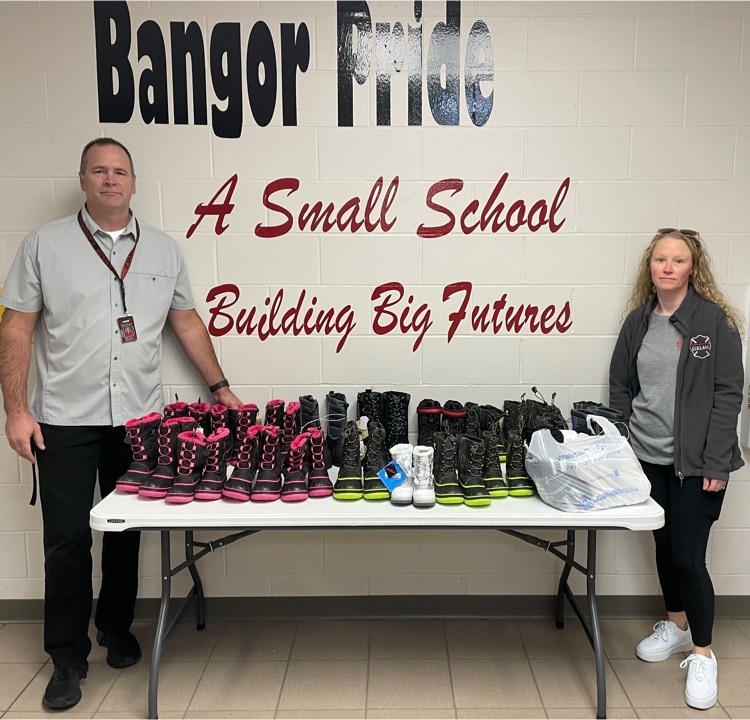 Service to the community- 5th grade Make a Difference Club helping rake leaves. These students give up their recess every Monday to make our school and community a better place to be. They have also written thank-yous to the fire department when they came to teach us about fire safety. They have also written thank-yous to our veterans for serving our country and making our lives better for their service. Many of these students also do recycling every Thursday before they go to recess by emptying one bin in our school to help our school and Mr. Bruce.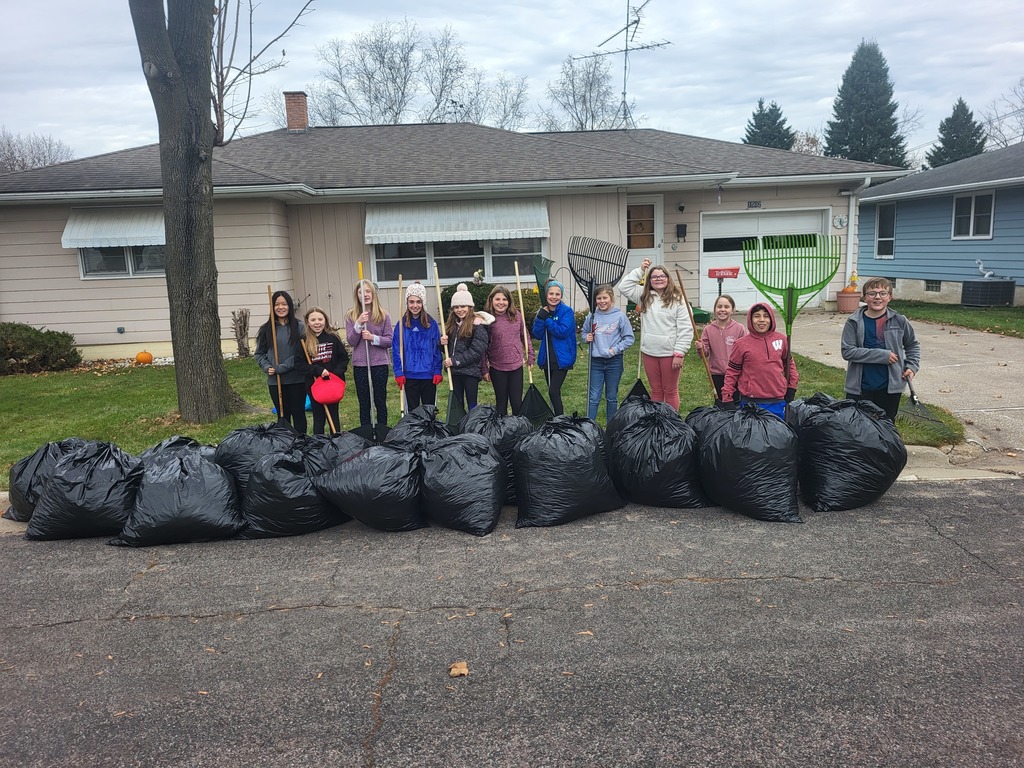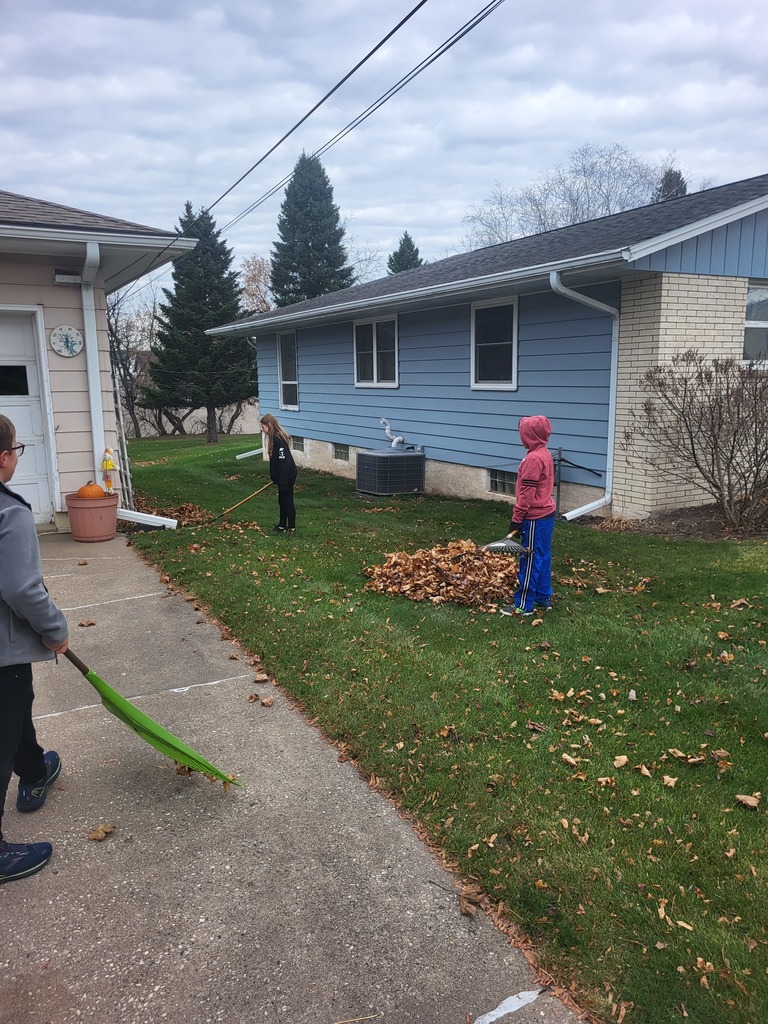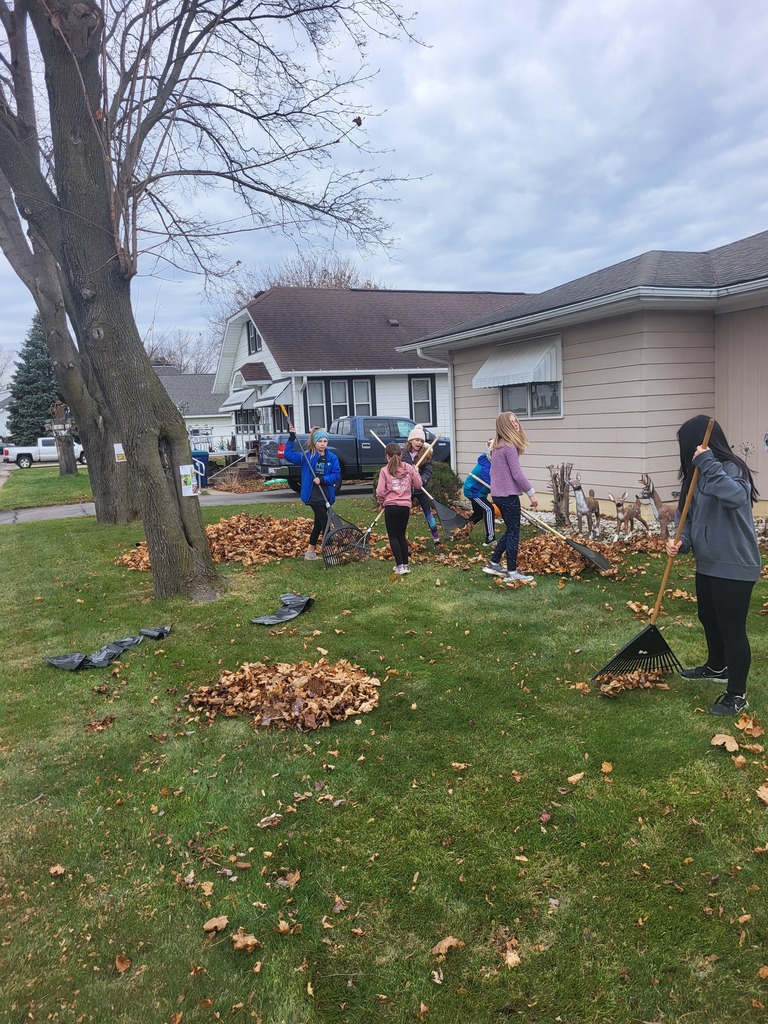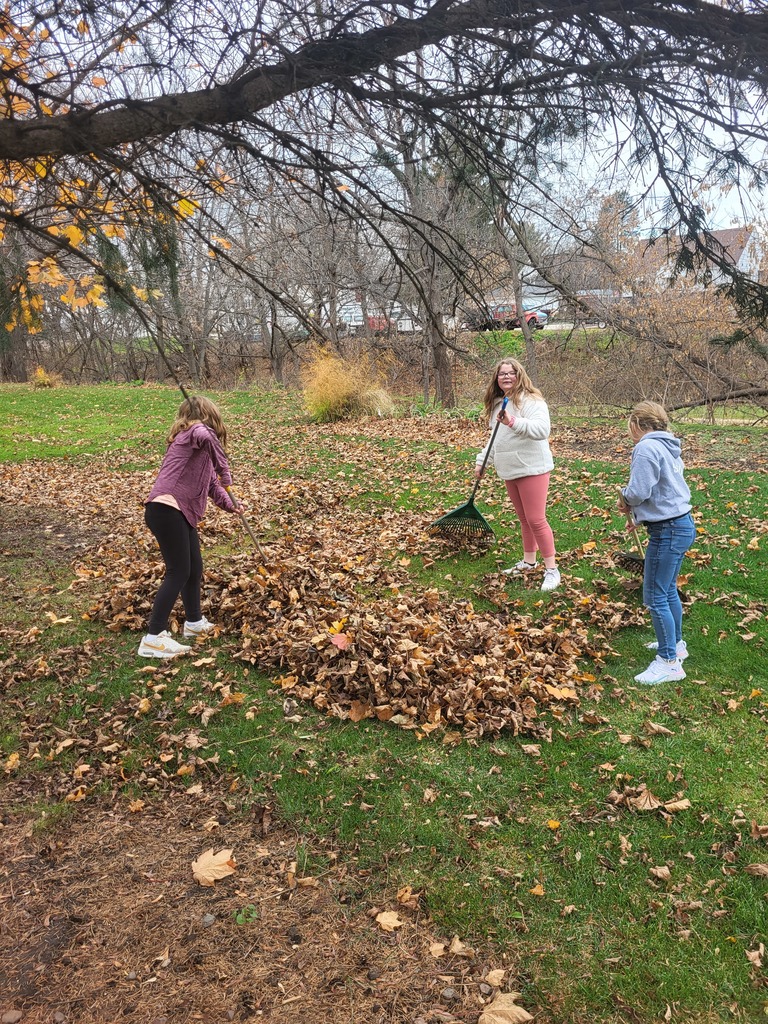 Tonight's Level 4 Football Playoff game vs Regis can be seen here: youtube.com/channel/UCUN4XRbXCUMwS5E0lucD5OQ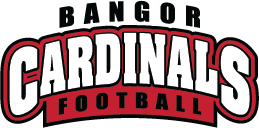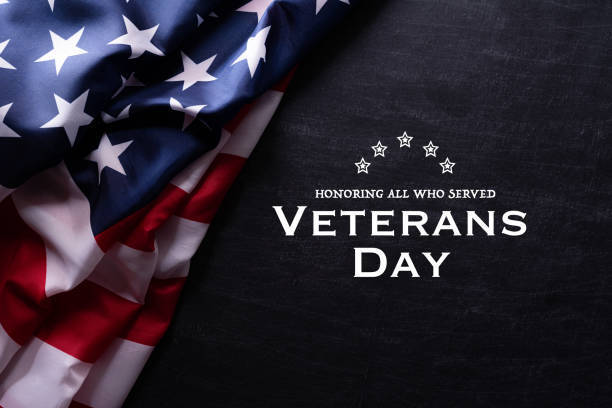 The Bangor Middle School Students of the Month for October are: 6th Grade -Brenna Gottbeheat (daughter of Jonathan and Marissa Gottbeheat) -Cody Hornbeck (son of Chris Hornbeck and Abby Hornbeck) 7th Grade -Mason Austin (son of Joe and Jessica Austin) -Allyson Meacham (daughter of Nick and Shanna Meacham) 8th Grade -Grace Giraud (daughter of Nick and Kelsey Giraud) -September Harris (daughter of Troy and Christie Harris)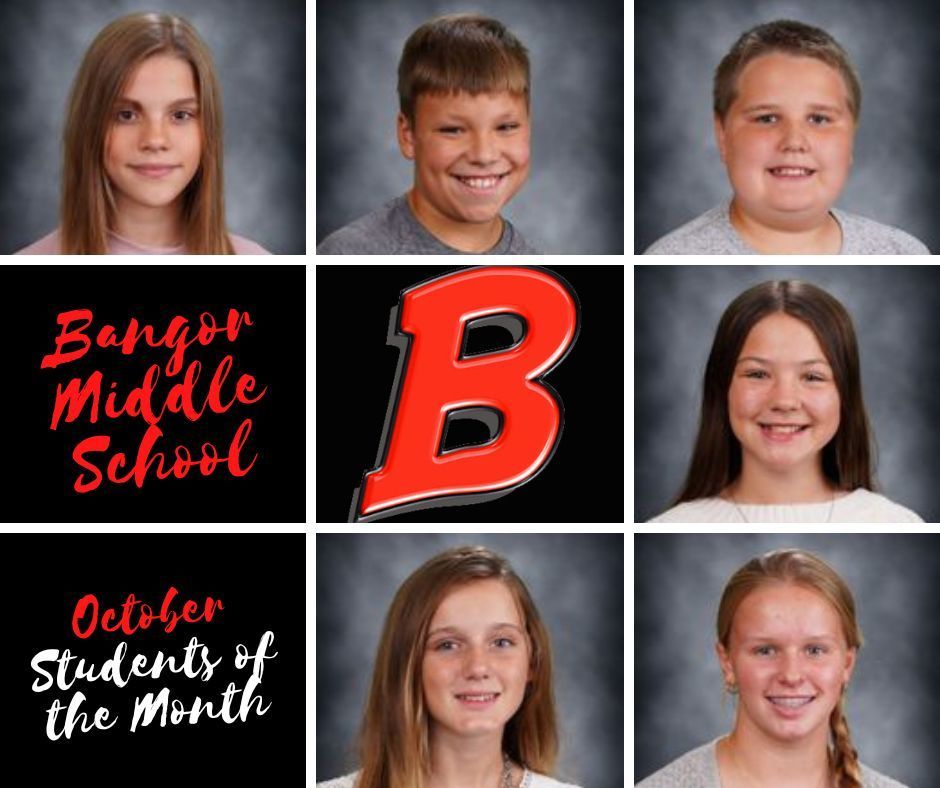 The Bangor High School Students of the Month for October are: 9th Grade -McKenna Keuler (daughter of Matthew and Heidi Keuler) -Abby Langrehr (daughter of Tim and Sheryl Langrehr) 10th Grade -Marissa Eckland (daughter of David and Gretchen Eckland) -Grace Wenthold (daughter of Ryan and Amy Wenthold) 11th Grade -Ethan Bushman (son of Andy Bushman and Deanna Koller) -Nolan Langrehr (son of Paul and Christina Langrehr) 12th Grade -Gracelyn Fredrick-Schaub (daughter of Jeramy Schaub and Heidi Fredrick) -Sadie Kassera (daughter of Chad and Crystal Kassera)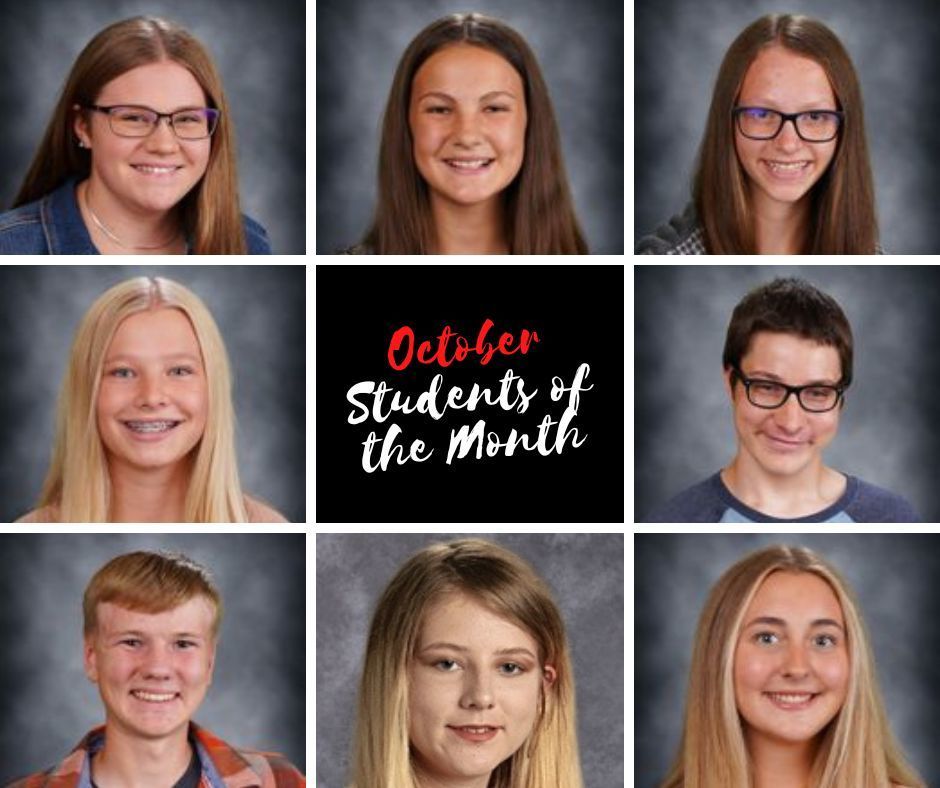 Thank you to our amazing community for your support of our schools! 1215 Votes Yes 635 Votes No We are looking forward to substantial completion of projects by fall of 2024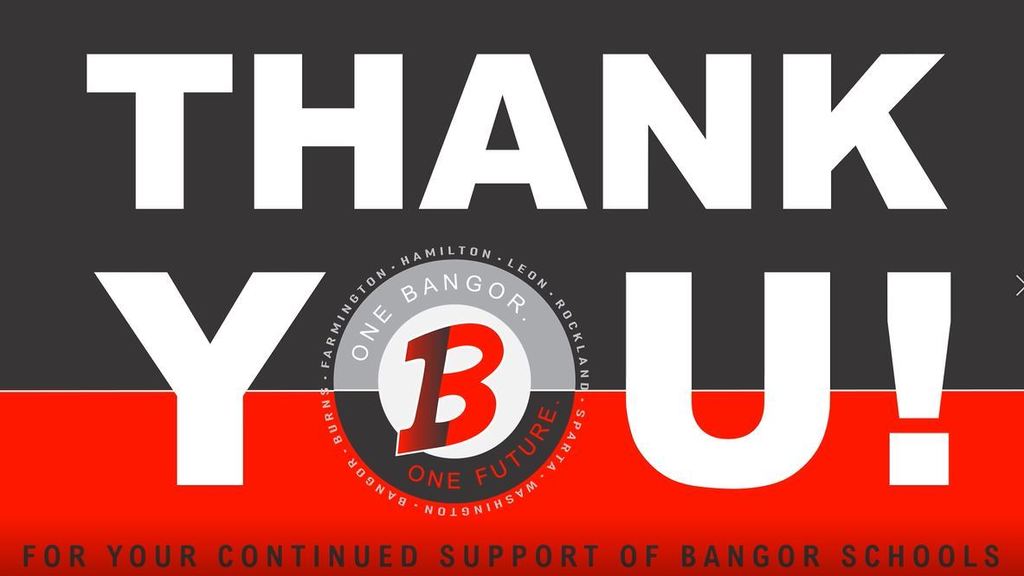 On Wednesday, November 2nd the Middle School and High School students spent the morning conducting community service activities in Bangor, West Salem and Sparta.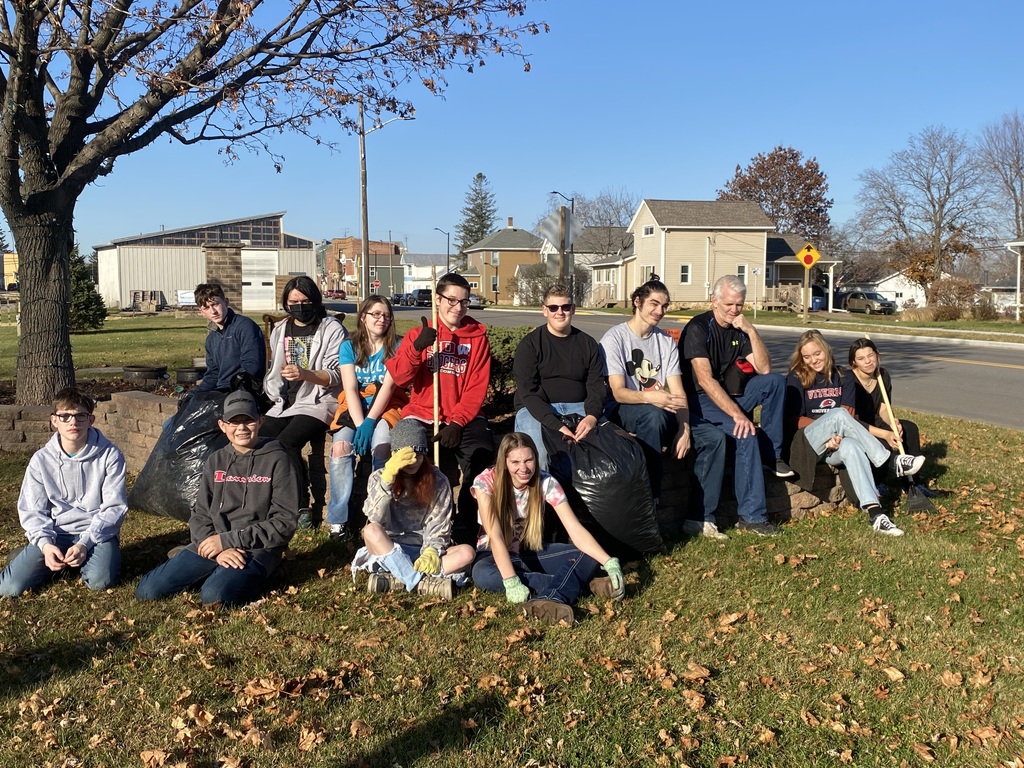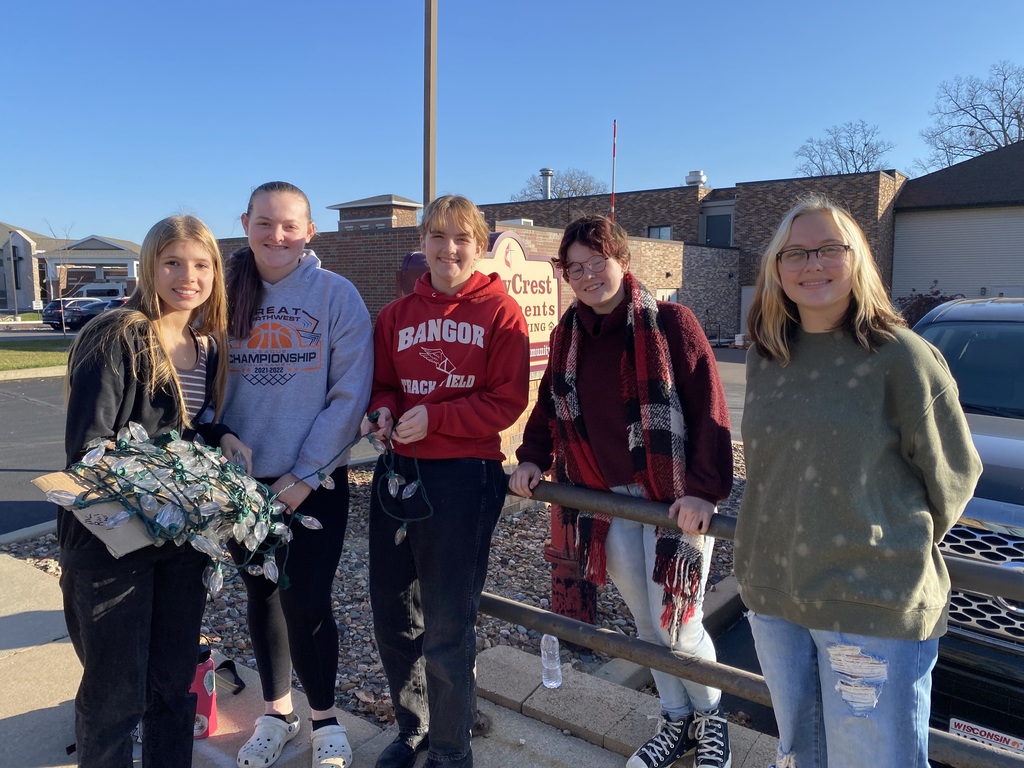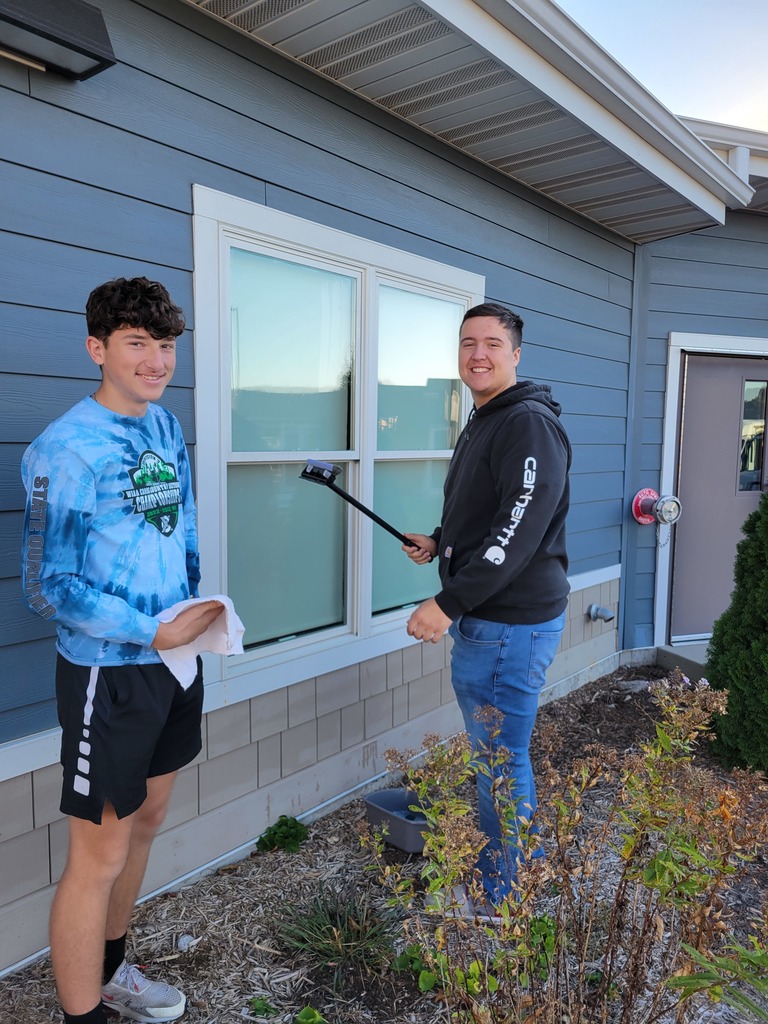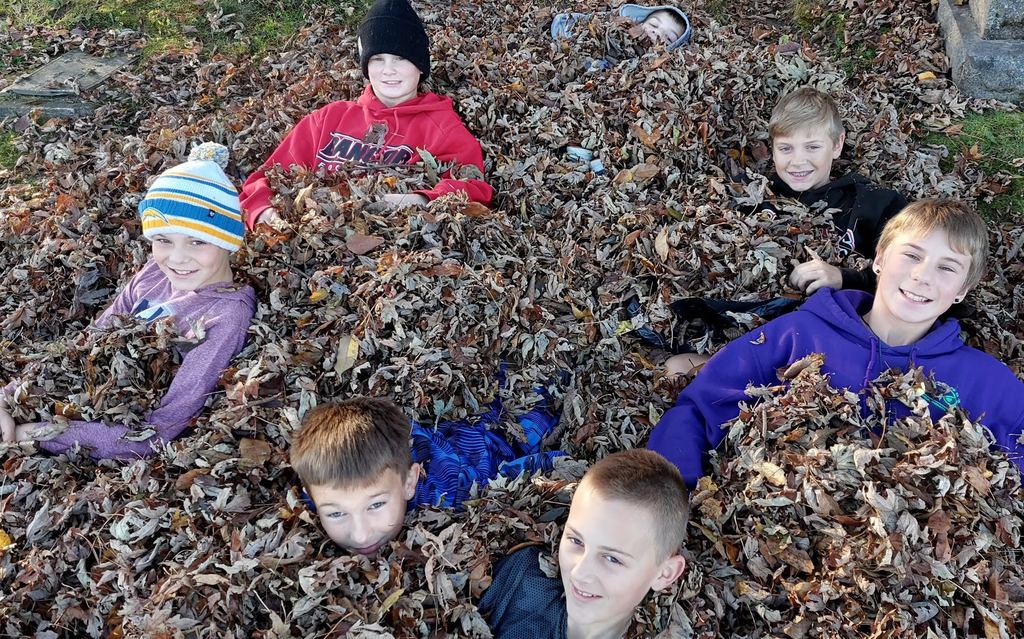 Bangor Senior - Emma Fortier has committed to play softball at UW-Stout for next year. We will be having a signing and a program for her on Tuesday - November 15th, 2022 at the Bangor High School cafetorium. The program will start at 3:30 pm.